It can be a struggle to find the right skincare and aesthetic treatments. With so many options out there, chances are you'll have to go through many trials and errors.
Fortunately, we've come up with a way to make your search less taxing than it already is. In this article, we will share everything you need to know about one of the most in-demand aesthetic procedures – injectable treatments.
Interested? Read on to learn how injectables can help you.
In general, injectables refer to minimally invasive cosmetic procedures that aim to resolve various aesthetic concerns, such as fine lines and wrinkles, frown lines, thin lips, and even a weak facial structure.
Injectables can be wrinkle relaxers such as Botox, Xeomin, and Dysport, which treat dynamic wrinkles, especially on the upper part of your face.
On the other hand, injectable solutions like dermal fillers help with skin rejuvenation by addressing volume loss.
Meanwhile, there's also Kybella, an FDA-approved injectable treatment that treats fat cells under the chin.
Although there are many injectables to choose from, all are proven to stimulate natural collagen production, which helps rejuvenate your skin.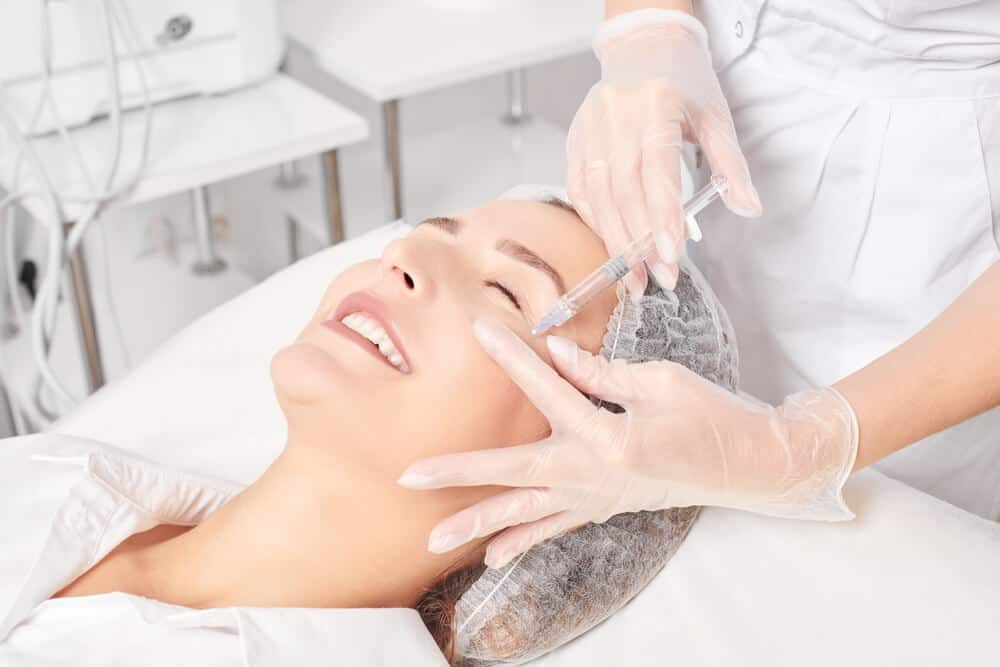 To help you understand their undeniable benefits, let's take a look at different injectable treatments offered here at Clarebella:
A wrinkle relaxer is a generic term for a Botox injection that temporarily relaxes forehead lines, crow's feet, and frown lines. Aside from Botox, other common wrinkle relaxers include Xeomin and Dysport.
Its benefits include:
Quick and easy treatment;
No downtime after the procedure; and
Treats the most common signs of aging.
Most patients start to notice significant improvements in their skin's appearance within 7 to 14 days. For best results, it's recommended to get maintenance touch-ups at least 3-4 times a year.
Another injectable worth trying is a dermal filler. Also known as soft tissue fillers, dermal fillers provide the following benefits:


Plump lips;
Smooth creases and folds;
Fill in the under-eye hollows (tear troughs);
Add volume to cheeks and temples;
Add projection to a weak chin;
Sculpt the jawline; and
Reduce the appearance of pitted acne scars.
A filler treatment is recommended for patients who are seeing early signs of volume loss.
Just like wrinkle relaxers, fillers are also quick, safe, and relatively painless in the hands of expert providers.
If you're feeling self-conscious about the appearance of a "double chin," Kybella is the ideal injectable treatment for you.
It works by destroying fat cells in the treatment area under the chin. It contains a synthetic form of deoxycholic acid, a naturally-occurring bile enzyme in the gut that helps dissolve fat cells.
Most patients in Oklahoma City, OK, need 2-4 treatments to see significant results.
However, it can take up to 12 weeks after the final treatment to enjoy a more permanently defined chin, provided you maintain a healthy weight.

What to learn more? Read more about injectable treatments at Clarebella.
Interested in trying any of these injectables? Visit us today or call us now to book an appointment.