What is a Wrinkle Relaxer?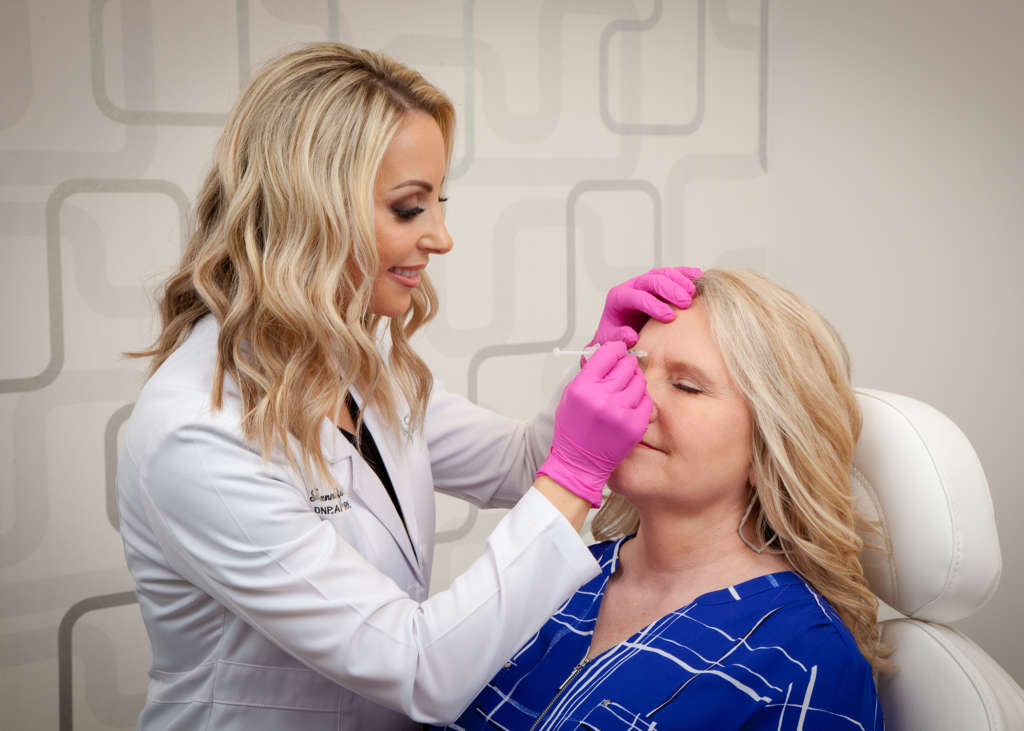 What is a wrinkle relaxer? A wrinkle relaxer is an injection that smooths out wrinkles by relaxing the muscle that causes them. Common wrinkle relaxers include Botox, Xeomin, and Dysport. Wrinkle relaxers can treat a variety of areas including, the frown lines, forehead lines, crow's feet, gummy smiles, lip lines, necklines, the masseter muscle for teeth grinding, and more!
Treatment
The treatment is simple and only takes about 15-20 minutes; it consists of just a few injections that relax the muscles in the face which contract repeatedly and cause visible lines to form over time. Wrinkle Relaxers are a great treatment for both men and women. Some clients may experience slight discomfort, but any discomfort is minimal and brief, and there are generally no major side effects, (some clients, however, may experience slight and temporary bruising at the injection site, but this can be covered up by makeup). To reduce your chances of bruising, please see our Bruising Protocol Sheet, text, call or email us for a copy of our bruising protocol.
Recovery
Wrinkle relaxers are a no downtime treatment. You'll walk out of the office looking like you had nothing done. Patients will start to see great improvements in their skin's appearance within 7 to 14 days. The results vary per patient and will typically last for 3 to 6 months.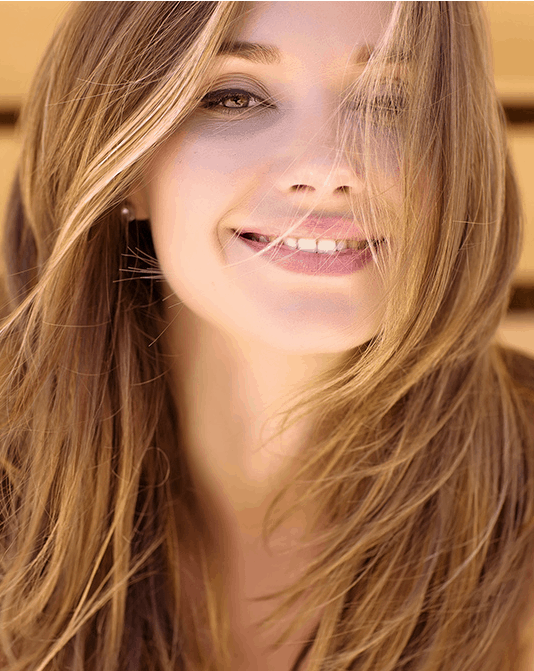 A dermal filler is an injectable solution such as collagen, hyaluronic acid and calcium hydroxylapatite (CaHA) that rejuvenates facial skin by reducing or eliminating wrinkles, enhances lips, contours facial features, and replaces soft-tissue volume loss.
With age, our skin becomes more susceptible to wrinkles and sagging. Exposure to sun and years of muscle movement (squinting, chewing, smiling) contribute to tissue breakdown of the skin.
Dermal fillers are temporary to long-lasting solutions. Various types of facial fillers are available; each is designed with one or several purposes, such as wrinkle reduction, replacing volume loss, lifting or contouring facial features, and enhancing lips. Our qualified medical professional can help you determine which  injectable dermal filler treatments are right for you. !
Treatment
The average length of filler injections is about 30-60 minutes per session, depending on the individual and the amount of areas being treated. Some of the most common side effects include temporary redness, swelling, tenderness, and bruising at the injection site. To decrease your chances of swelling and bruising, please see our Bruising Protocol Sheet. You can text, call or email us to request a copy of our bruising protocol.
Recovery
Dermal filler injections require very minimal downtime, allowing patients to return to work and their normal activities directly following treatment. Yet for the first 24-48 hours, individuals may be instructed to refrain from strenuous activities. In general, the results from most injectable fillers are instant! Results can last 6-18 months depending on the type of filler used.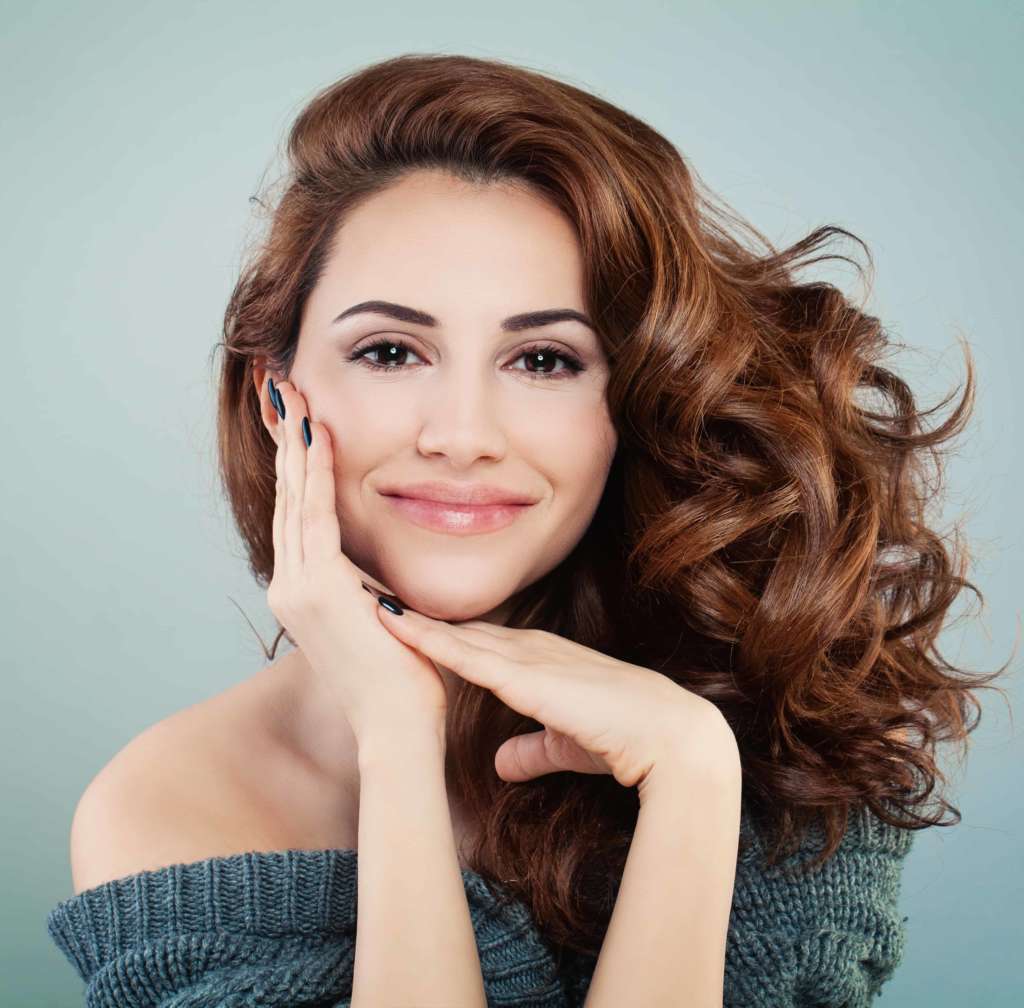 Kybella is an FDA-approved injectable treatment that permanently destroys fat cells in the treatment area under the chin, also called the "double chin" treatment. CLAREBELLA aesthetics is now offering this new, non-surgical approach that eliminates fat cells when injected in the chin area giving you a thinner, more defined jawline.  After assessing your individual needs, our qualified medical provider will create a customized treatment plan for you.
Treatment
Kybella is a very simple and quick treatment. The average treatment time is 5-10 minutes. During the treatment, your medical provider will map out the treatment area using a grid and then tiny injections of Kybella are administered under the chin.
Recovery
If you choose Kybella, there is no surgery, minimal discomfort, and you can resume to normal life in a timely manner. Common side effects include light bruising, swelling, redness, and itching, but these should diminish within a few days. Most patients need 2-4 treatments. You may experience tenderness at the injection site and temporary changes in sensation. 
You will see results after each treatment, and it can take up to 12 weeks after the final treatment to see your best results.