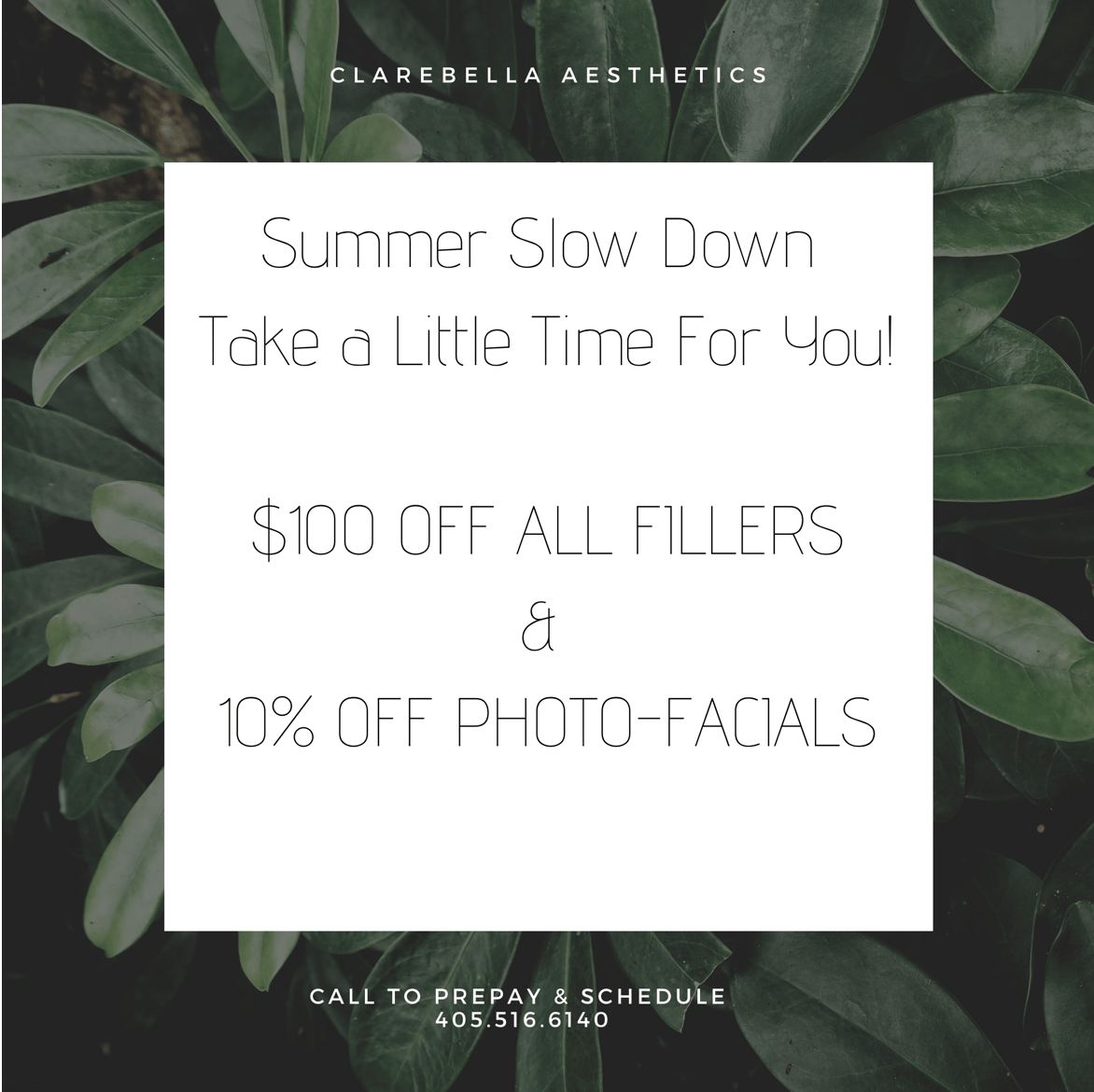 While this summer may have looked quite different from others, the end of summer blues can get us all down. As we near the end of summer and soak up those last days of sunshine, let's take some time to reflect on the past few months of precious memories made. We know it has been a very difficult year and it's okay to take a little time for you!
August Specials
• $100 OFF ALL FILLERS
• 10% OFF PHOTO-FACIALS (IPL) FACE TREATMENTS
• PURCHASE $250 IN ZO SKIN CARE & RECEIVE A ZO TOTE, HAT & TRAVEL SIZE SUNSCREEN + PRIMER
• PURCHASE OUR NEWEST SPF 40 SUNSCREEN + POWDER & RECEIVE A COMPLIMENTARY TRAVEL SZIE COMPLEXION RENEWAL TONER BY ZO
Voted BEST MEDSPA IN 2019 by Reader's Choice!
Call or Text 405.516.6140
or Email clarebella@clarebellaokc.com
*While supplies last. Offers expire 8/31/2020. Must schedule by 10/30/2020.