If you're like most people, chances are you only get a facial from a professional whenever you have a major skin issue, i.e., really bad breakouts, dry itchy skin, or the sudden appearance of dark spots.
While this is perfectly fine, you'll be surprised to know that these same problems can be preempted (and can even save you extra money in the long run) when you make professional facials services part of your monthly skincare routine.
Read on to know more about why this is so.
What You Need to Know About Facials
Facials are skin treatments that are offered in MedSpas like Clarebella Aesthetics. Aside from their undeniable feel-good factor, facials are especially great for deep cleaning and hydrating the skin.
They also help improve circulation as well as clear dead skin cells. Facials are especially ideal for people with certain skin concerns such as dry skin and acne.
Additionally, facials are highly customizable. Here at Clarebella Aesthetics, for instance, our facials can be used to target each patient's unique and specific skin concern.
Facials at Clarebella Aesthetics
We understand that there's no one-size-fits-all approach when it comes to skincare. This is exactly why we offer a variety of facials, so you can find the most suitable one for you.
Let's take a look:
This facial includes steaming, exfoliation, extraction of comedones, and a soothing mask to finish.
Signature Facial Treatments
Meanwhile, our signature facial is a customizable treatment that also includes a massage, steaming, glow peel, plus dermaplaning or microdermabrasion.
Another option to choose from is the Fire and Ice Facial, which is a custom facial treatment that uses hot and cold therapy.
It helps revitalize your skin along with deep cleansing, steaming, massage, dermaplaning or microdermabrasion, a cooling masque, ice globe massage, and glow peel.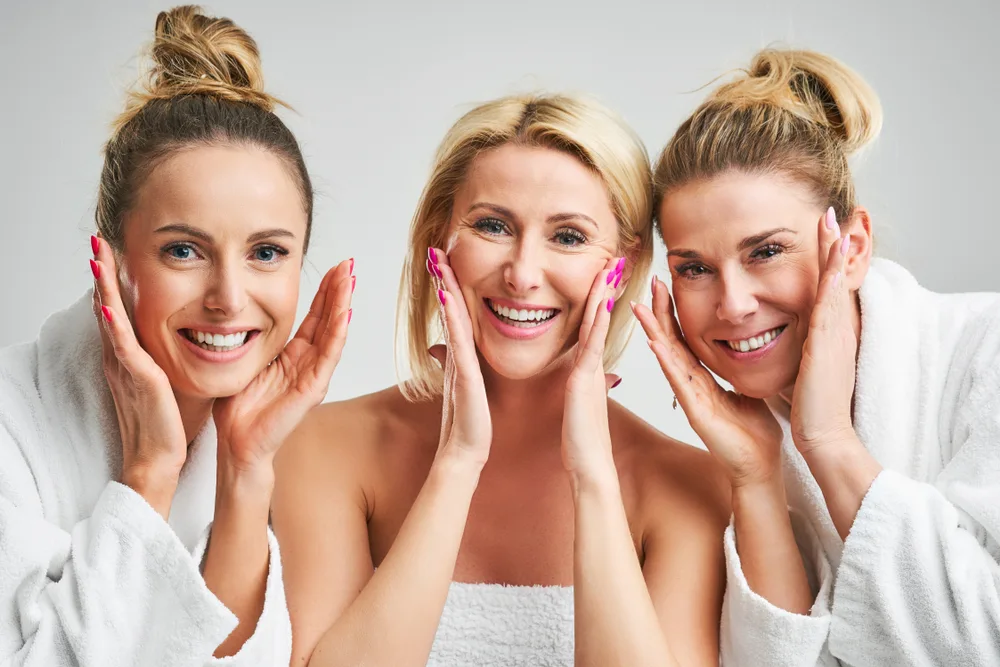 Benefits of Our Customizable Facials
Getting a regular facial treatment is a good investment if you want to enjoy good skin for a long time. Here are just some of the reasons why:
Slows Down the Aging Process
Facials can help you look better as you age. They can reduce fine lines and age spots, and even relieve dehydrated skin. While aging is inevitable, it's possible to maintain glowing, healthy, and hydrated skin at any age with proper care.
Provides Deeper Exfoliation
Our customizable facials here in Oklahoma City, OK, can provide deeper exfoliation than any DIY routine you have at home. A deep exfoliation helps unclog pores and also allows for better penetration of your skincare products, making them more effective.
Helps Evens Out Skin Tone
Facials help lighten dark spots and improve uneven skin tone. Left unaddressed, the appearance of dark spots can make your skin look older than it really is.
To make the best out of our facial treatment, don't forget to wear your sunscreen at all times.
Facial services don't just heal your skin. They are also a balm for a stressful day or lifestyle. Aside from helping you achieve your skincare goals, facials also help relax and relieve any stress.
And the best part? You get to leave our clinic with beautiful, glowing skin afterwards.
Excited to experience all of these? Book an appointment today!